Steel fixing
Why steel is preferred by many!
Steel and metal framed buildings have become the preferred construction types for today's commercial, industrial, institutional, and agricultural markets. Even home building is a growing market for steel or metal frame construction. And it's no wonder!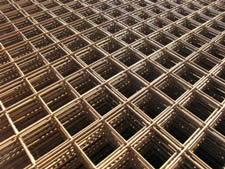 Steel offers a large number of benefits to today's building consumer. From economic to functional versatility and flexibility, environmental, safety, and even health factors, steel buildings provide purchasers with a comfort level that other construction methods can not match.
A & K Formwork provides reinforcing steel placement for civil, commercial, and residential markets throughout Sydney. Some of our premier services include:
Lifts / Stairs and Jump Forms
Conventional Slabs
Bondeck Slabs
Tilt Panels
Suspended Slabs
Mesh Slabs
Footings
Ground Slabs
Piers and Piles
The ins and out of steel building can be complexed. It pays to make the right decision for your next project. Make the intelligent choice by choosing the Sydney leaders that have quality, service, and experience that's as strong as steel.