Extensions and Additions
Increase the value of your home with an extension!
A & K Formwork is recognised by the industry as one of Sydney's most reputable home extension providers. With A & K Framework, you will have peace of mind and security knowing that we are professional, and will deliver on what we promise. A & K Formwork can assist you with any extension project you have. Quality Sydney extension services with no nasty surprises!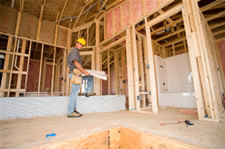 A home extension should always enhance the look of your existing home. Whether it is a second floor or ground floor extension, A & K Formwork take a great deal of care in working with you to develop a home extension design that compliments your present home and its environment. With over nine year's industry experience, we have an apparent advantage in completing your project in record time, and with quality that will exceed any expectations you have.
Keep your Addition from turning into a minus!
Besides providing a home with more living space, home additions can be a terrific investment. However, before embarking on building a home addition, or other large home remodelling projects, there are a number of important items that should be considered first, such as neighbouring home market values, home addition costs, architectural plans, financing, timetable for completion, and your personal disruption threshold.
A & K Formwork provides extensive information on building home additions. I am sure you already have some extension and addition ideas in mind, and together we can create an individual project to suit your needs. For quality extensions and additions in Sydney, there is simply no better choice. Please contact us to discuss your next project.