Concreting
Concrete is one of the most common building materials in the world, used in homes, commercial buildings, outdoor areas, and even roads. Concrete is made up of cement (the main binding ingredient), sand, water and aggregate. Aggregate is simply sands and stone.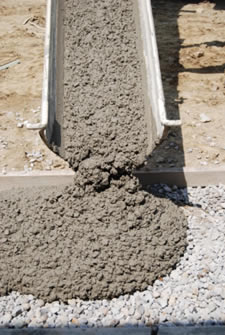 Almost all residential homes utilise concrete in some form, and whether you're renovating or building new, engaging the services of a professional will ensure that your concreting project looks as good as possible. There are several different types of concrete that are available, with some including:
plain
coloured
stenciled
stamped
spray on patterned concrete
pebblecrete
exposed aggregate
grinded aggregate
polished concrete
Spray on patterned concrete is a concrete coating that is cement based and can simulate several different patterns, such as cobblestones, pavers etc. Stencilled concrete is where a cardboard stencil is laid over existing concrete and a coating painted or sprayed on in order to give a patterned look. Stamped concrete gives the concrete a three-dimensional look and can recreate several different paving effects. The advantage of all these types of concrete is that you get a sophisticated paved appearance without having to worry about the weeds or dirt that are associated with traditional paved areas.
What type of concrete you choose depends on what you will be using it for. For example, coloured, stamped or patterned concrete or exposed or grinded aggregate can be used for driveways, while plain concrete can be used for walls, footings or foundations. Polished concrete looks great indoors. Speaking to a professional will allow you to select the correct concrete for your project.
A & K Formwork provide a variety of concreting services, such as:
Commercial (including car parks and factory floors)
Domestic (including garage slabs and driveways and pathways)
Ready Mix concrete supply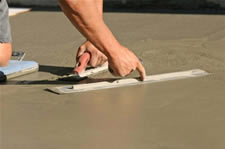 Find immense satisfaction by choosing the Sydney experts!
There are several things to consider when selecting a concreting professional. The first is to ensure that the concretor is licensed and has insurance (necessary for larger concreting jobs). You should also ask if the concretor will provide a warranty, and what the warranty will cover. Some forms of concrete such as stamped or stenciled concrete will need to be resealed periodically, so check if your professional is willing to do this for you.
A & K Formwork has an impeccable reputation in the Sydney market, and we look forward to helping you with your next concreting project. Your project's success is in the bag!